- Concept -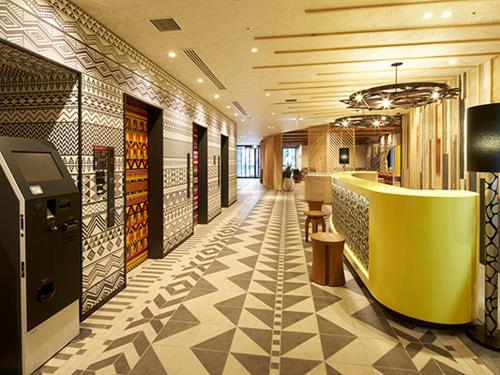 The design of Daiwa Royal Hotel D-CITY Osaka Higashitemma is based on the culture and atmosphere of Africa. The keynotes for the interiors are "energy" and "impact" to express liveliness and strength. Not only in the lobby and the guestrooms, we also use the style inspired by African culture abundantly in our public bath.
We categorized this new brand hotel as "business type hotel," to emphasize that both business use and leisure use guests can enjoy their stay equally.
Our goal is to shape a new type of hotel that keeps the atmosphere of a resort, despite being located in the centre of a bustling city. We also aim to create a space that pleases our female guests.
- Rooms -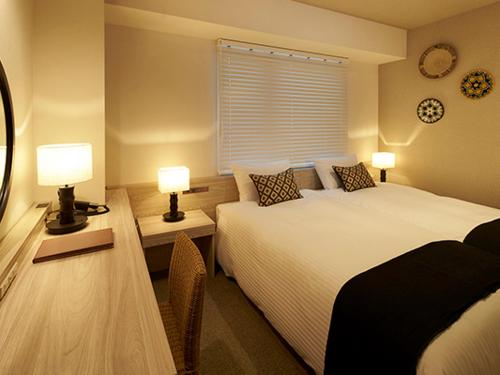 The design concept of the room is based on contemporary Africa, with the bold contrasting white and black colours, complemented with shades of grey. Please enjoy the folk art on the walls that decorate the space.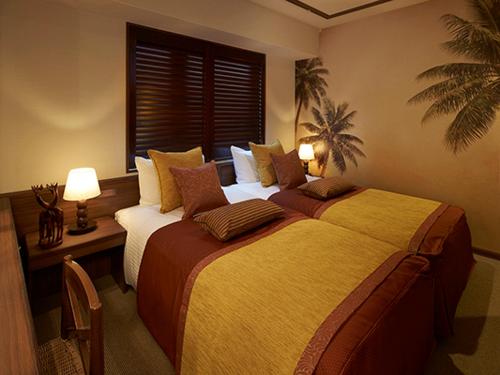 You can feel like you are the hero of an adventure movie, exploring Africa, when staying in this room, with its furniture inspired by the old European style.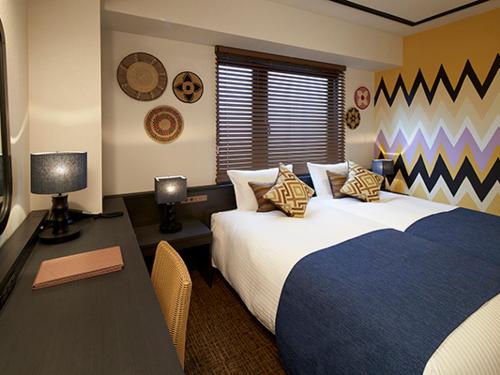 This room is decorated with various patterns, colours, and fabrics inspired by the bright, patterned cloths from East Africa, and fabrics used in West and Central Africa.
- Ladies' Floor -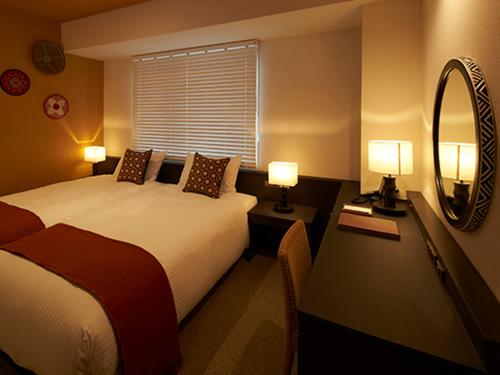 The hotel is equipped with a ladies-only use floor. Rooms available: Ladies' Single, Ladies' Twin, Ladies Superior Twin. Even if you are travelling alone, you can have a peace of mind and sense of safety while enjoying your stay on the ladies-exclusive floor.

- Ladies-Only Elevator -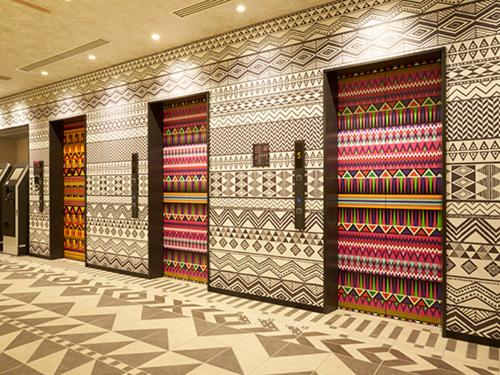 A ladies-only elevator connects the lobby to the ladies-only floor. You may use the elevator by touching your special room key.

The elevator has a straight connection to the ladies floor (13 F) and to the women's public bath (2 F)
※ It is possible that female guests staying on other floors might use the elevator as well.
- Lobby -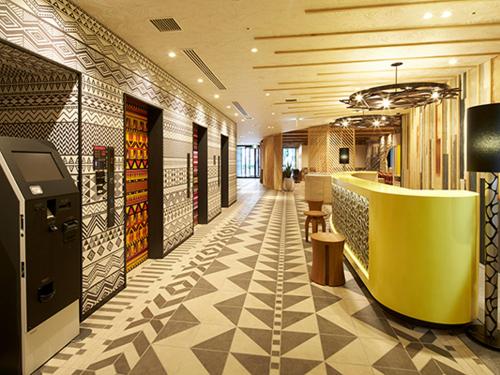 The moment you enter the lobby you will feel the radiance of "Africa."
The lobby is designed to be bright and friendly, for you to feel the kindness and warmth of the colourful trees and leaves.
- Public Bath -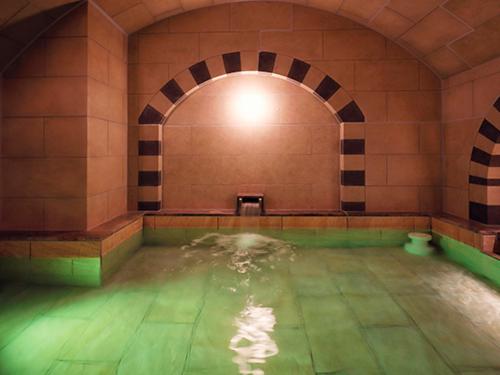 The large public bath is set up with natural materials of stone and trees. The aim is for you to be able to experience an African-inspired atmosphere in a calm mood.