~ Kutsurogi = Relaxation ~
Daiwa Royal Hotel D-CITY strives to provide you with a relaxing time. Not just a simple overnight stay. We offer many kinds of special services to make your stay all the more comfortable.
airweave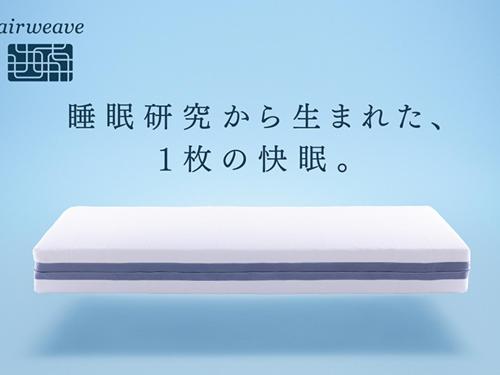 Airweave is an official bedding partner of the Tokyo 2020 Olympic and Paralympic Games, and it ensures quality sleeping by providing various bedding items. At Daiwa Royal Hotel D-CITY, all guest rooms are equipped with airweave mattresses. These unique mattresses use 21 cm thick resin fibre to support deep sleep by equally distributing body pressure, and thus securing the body.
handy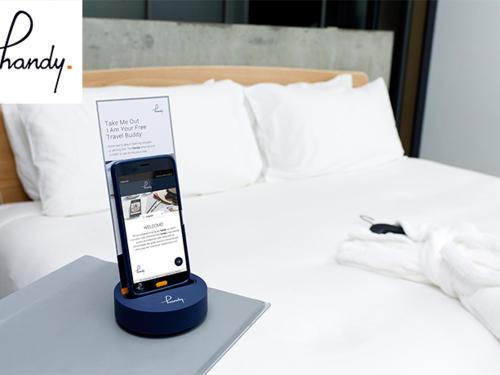 Handy is a smartphone that guests can use to make domestic calls, and international calls (to 5 designated countries). All guest rooms are equipped with handy. Guests may use it freely during their stay, and they can also bring it with themselves when they go out to explore the city. Using handy, guests can access the internet free of charge, so it guarantees that your stay is comfortable, regardless of being inside or outside of the hotel. Your privacy is ensured, as all the previous usage history is deleted after checkout.
Bollina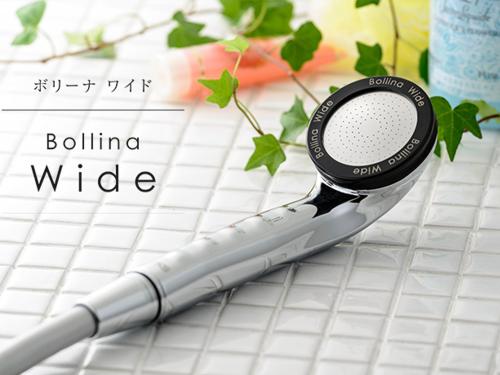 All guest rooms are equipped with Bollina shower head, which generates tiny air bubbles 0.1 micrometers in diameter (1/10000 of a mm) called a "micro nano-bubble." The ultra-fine micro nano-bubbles are small enough to enter the skin pores to absorb and clean any oil and dirt. The skin moisture and skin surface temperature also increase after bathing. The micro nano-bubble power gives us beautiful skin and glossy hair.
LOURDES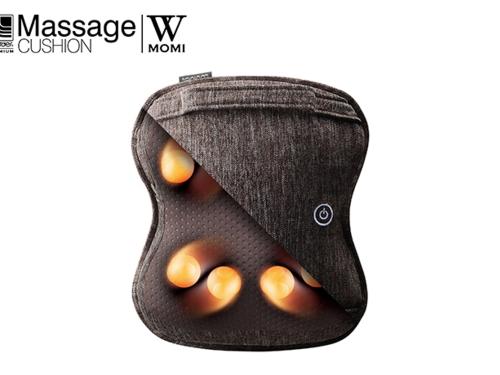 LOURDES, the massage cushion can be found in all guest rooms. Warm balls that grind on the inside of the cushion make you feel as if you were massaged by a real human. Just by placing it on body parts such as your neck, arm, shoulder, back, waist, or foot, you may be able to start relaxing immediately.
Amenity Buffet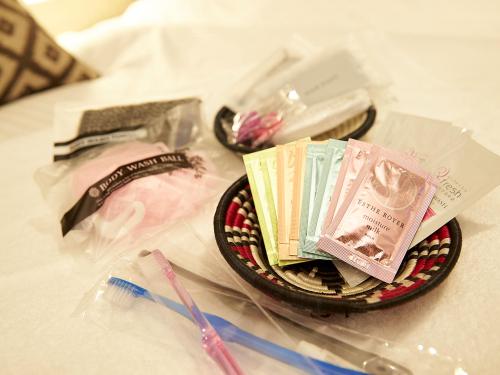 Do you have a preferred type of toothbrush? Since we all look for different qualities in hygiene items, instead of placing them in your room already, we prepared an amenity buffet for you, from which you can choose your preferred articles freely. Several types of items are available. You can choose various amenities according to your preference and needs and use them freely. Please enjoy choosing items that match your style and taste.
= Amenity Buffet Items =
Hair tie, razor (with shaving cream), swab, cotton, hair band, hair clip, 4 kinds of toothbrushes, mouthwash, body sponge, body wash ball, shower cap, hair brush, lotion, milky lotion, makeup remover, facial soap, coffee, cream powder, sugar, tea, green tea, roasted green tea, jasmine tea, muddler
Facilities
Coin-Laundry
You can find a coin-operated laundry in the hotel on the 8th floor. Three washing machines and three drying machines are available 24 hours a day, to make long-term stays more comfortable.
Vending Machines
Vending machines are installed on floors 4, 10, and 14. An ice machine is also installed there, so please feel free to use it.
VOD Ticket Vending Machine
With the introduction of video on demand, you can enjoy an abundant line-up of more than 250 titles, including the latest movies in your room.
Establishment Outline
Guestrooms
: 223
Capacity
: maximum 298 people
Parking
: not available on site (there are coin-operated parking lots nearby)
Check-in
: from 3pm
Check-out
: until 11am